With each new generation of PSB Speakers' over-ear headphones, the bar continues to climb. Building on the success of its predecessors, the M4U 9 pushes the boundaries of performance and user experience with cutting-edge features and luxurious comfort. From advanced optimization possibilities with Audiodo™ Personal Sound technology to an improved ergonomic design, these headphones are made to deliver a custom mobile listening experience like never before.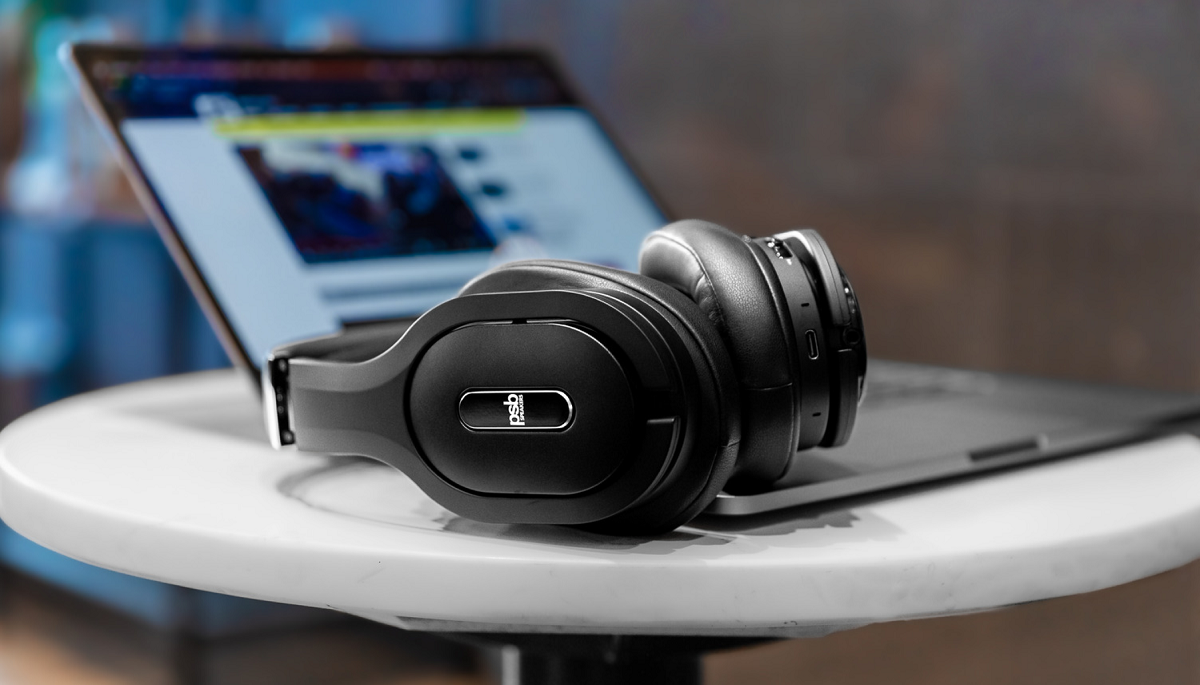 Graphene-infused Drivers 

Working to produce the smooth and natural sound of the M4U 9 headphones are graphene-infused drivers. Graphene as a material is an ideal choice for wireless headphones due to its lightweight nature and small amount of power required to drive. It is very responsive and produces a natural sound that's rich in detail. The implementation of precision engineered 40mm graphene-infused drivers in the M4U 9 headphones ensures faster sound transmission, reduced distortion, and overall improved audio quality, resulting in the most rich and detailed sound imaginable.
Proprietary RoomFeel™ Tuning  

Developed by a wealth of know-how and rigorous scientific testing by the acoustic engineers at PSB Speakers, our signature RoomFeel™ sound curve, implemented in the tuning of the M4U 9 headphones, emulates the experience of sitting in a room listening back on a good pair of loudspeakers. RoomFeel™ makes the music in your M4U 9 headphones feel less 'in your head' so your ears don't get tired even after many hours of listening.
All-Digital Active Noise Cancellation   

Busy audiophiles – tune out the noise around you and dial into your hi-fi. Thanks to an all-digital ANC signal path, the M4U 9 headphones effectively eliminate external distractions using 4 digital MEMS microphones to decrease audio conversion errors in audio processing. A three position mode switch on the M4U 9 lets you choose between ANC with RoomFeel, Active with RoomFeel and a Passive mode. Two additional built-in mics for cVc™ (clear voice capture) technology ensure that your voice sounds crystal clear on all your telephone calls.
Luxurious Design   

Beyond exceptional performance, the M4U 9 offers the epitome of luxury, comfort, fit and build quality. Larger, angled earpads provide an excellent seal, accommodating for a wider range of head and ear sizes so you can enjoy a comfortable fit, even during long listening sessions.
aptX™ Adaptive Bluetooth & Extended Play   

To ensure that your music never skips a beat, the M4U 9 headphones support aptX Adaptive Bluetooth – a 24-bit, high-definition Bluetooth technology that optimizes your audio streaming based on signal strength and surrounding conditions. Complementary to a premium Bluetooth connection is an extended battery life of up to 25 hours of wireless listening when in Active Mode. Whether you're on a long commute or an overnight flight, you can rely on the M4U 9 to keep your tunes flowing.
Audiodo™ Personal Sound Technology

At the heart of the M4U 9 is a full integration with Audiodo Personal Sound technology. Audiodo tunes the headphones to optimize for your unique hearing. Through an incredibly simple guided hearing test in the PSB Headphones app, Audiodo uses advanced algorithms to adjust the audio output to suit your custom hearing profile so that you hear every detail of your music with the utmost clarity and precision.
PSB Headphones App   

Take charge of your sound and tailor it to your preferences with our dedicated smartphone app. The PSB Headphones App allows you to finetune all your headphone settings, from customizing EQ to adjusting the intensity of your ANC. The app is easy to download from Android and iOS app stores and intuitive to set up.

Delivering the ultimate in cutting-edge technologies, premium design and luxurious comfort, your unrivaled mobile listening journey awaits. The M4U 9 is more than just a gadget – it's here to become your lifestyle companion.